Out and About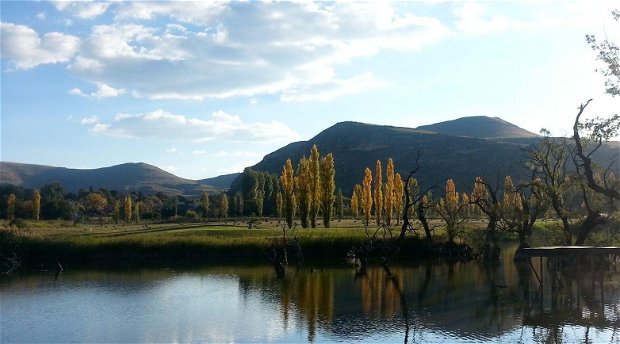 Clarens has a lot to offer: for the adventurous there are a wide range of activities. For the less adventurous there are many unusual shops as well as art galleries, restaurants and delis. Shopping in Clarens is fun - nothing like the usual shopping mall experience, and since Clarens is home to many artists, this is the place to see great art and meet some of the artists who live here.
Be sure to explore the Gallery at The Clarens Country House to view Peter Badcock's art, as well as his book illustrations. (Peter and Toni not only own The Clarens Country House, but they also live here, and will be happy to show you around.)

There are a lot of activities on offer in and around Clarens.    
Golf
The Clarens Country House guests are invited to play golf at our excellent local golf course at a much reduced rate.   For more information visit: www.theclarens.co.za
Fishing
Guests are permitted to enjoy Trout fishing on the main golf estate dam.  (Next to the 15th hole.).  A permit is required - available from the Pro Shop.
Adventure
White water rafting, abseiling, archery, zipline and quad biking. You can do it all in Clarens with Clarens Xtreme. 
Hiking
We highly recommend hiking in The Clarens Village Conservancy. There are trails to suit everyone, and maps are available from The Clarens Country House reception.   
Golden Gate Nature Reserve
Visit the beautiful Golden Gate Nature Reserve.   Be sure to take your camera - the views are stunning.